Like many of you I am sure, we are counting down the days for Euro 2016 and await with anticipation at how England will fair! To keep ourselves occupied in the run up, we've pulled together a list of interesting, funny, odd and football orientated facts about each of the countries taking part! Enjoy!
Northern Ireland
Technically, it's illegal to go to the cinema on a Sunday. The Sunday Observation Act claims you can be fined up to £50.

Game of Thrones employs more locals than the civil service.
Despite some memorable wins, Northern Ireland had never sent a team to the finals of the UEFA European Championship until now
Albania
Tirana, the capital of Albania is one of the few European capital cities to not have a McDonalds
Nodding your head in Albania is a disagreement while shaking the head means "yes", so it can get pretty confusing for tourists!
UEFA Euro 2016 will be Albania's first major tournament
Wales
The population of sheep in Wales is four times greater than the Welsh population of humans.

The country of Wales is said to contain more castles per square mile than any other country in the world.
More than half a century since Wales last participated in a major tournament.
Iceland
A majority of Icelanders believe in elves.
There are no forests in Iceland.
In Iceland, owning a pet snake, lizard or turtle is against the law.
Iceland claimed second place in UEFA EURO 2016 qualifying Group A to reach a major tournament for the first time.
Republic of Ireland
The Irish report the lowest annual number of UFO sightings in Europe.
Dublin boasts one pub for every 100 head of population.

The Republic of Ireland made their major tournament debut in 1988, memorably beating England
Turkey
The longest Turkish word is Muvaffakiyetsizlestiricilestiriveremeyebileceklerimizdenmissinizcesineyken, which has 74 letters. Loosely translated it means "As though you are from those whom we may not be able to easily make into a maker of unsuccessful ones" try saying it after you drink a few beers!

Having failed to qualify in their first nine UEFA European Championship campaigns, Turkey has reached four of the last six final tournaments.
Hungary
Invented the Rubik's cube!
Hungary has one of the most important thermal spring culture in Europe. The country boasts no less than 1,500 spas, typically featuring Roman, Greek and Turkish architecture.

Hungary went 30 years without reaching a major tournament before qualifying for UEFA EURO 2016.
Slovakia
More than 6000 caves.

Slovakia has now qualified for the first time as an independent nation.
Romania
Romania is Europe's richest country in gold resources
The largest population of brown bears in Europe lives in Romania

Romania's finest EURO achievement came when they reached the quarter-finals in 2000.
Sweden
The band Abba wore ridiculous outfits to avoid Sweden's taxes, which allowed deductions for clothing if it wasn't meant to be used every day.

The only FIFA World Cup host nation to be defeated in the final, Sweden have never matched their run of 1958, but did make the last four in the only other tournament they staged, EURO '92.
Czech Republic
Duff beer IS real and you can buy it in the Czech Republic for less than 1 euro. The taste is awful, but hey, if it's good enough for Homer it's good enough for me.

The Czech Republic has only been competing as an independent nation since 1994, yet in that time the country has qualified for every UEFA European Championship.
Croatia
The walled seaside fortress of Dubrovnik, which was chosen as King's Landing. (Game of Thrones).

Croatia has the world's smallest town Hum, which has a population which varies between 17 and 23.
Croatia has emerged as a force in international football, reaching five European final tournaments in just six attempts.
Austria
Arnold Schwarzenegger grew up in Austria!

At 38 years and 257 days, Vastic became the oldest player to score in a UEFA European Championship when he converted a late penalty against Poland in 2008.
Switzerland
In Bern there is a 500-year-old statue of a man eating a bag of babies. Nobody knows why.

All three of the country's UEFA European Championship final tournament appearances have resulted in group stage elimination, including the 2008 event they co-hosted with Austria.
Russia
Beer wasn't considered an alcoholic drink in Russia until 2011.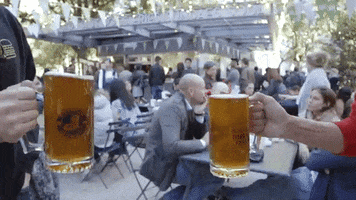 Moscow traffic is horrendous. So some wealthy Muscovites have bought ambulances so that they can drive around freely during rush hour.
Russia have been regular qualifiers for the four-yearly continental gathering, but only once have they made it through the group stage
Italy
Italy is home to Europe's only three active volcanoes: Etna, Stromboli and Vesuvius.
Europe's most successful nation in the FIFA World Cup with four victories, in 1934, 1938, 1982 and 2006, Italy have been crowned champions of Europe on just one occasion
Belgium
Belgium is the world's biggest producer of comics per capita.
The world's biggest chocolate selling point is Brussels National Airport.

Runners-up spot at EURO '80 and fourth place at the 1986 World Cup.
England
It is considered an act of treason to put a postage stamp with the queen's head upside down on an envelope!
In 1945, a flock of birds landed on the minute hand of Big Ben and put the time back by 5 minutes.

England, the only European nation to have won the FIFA World Cup, but not lifted the Euros, could have had more recent success had it not been for penalty shoot-outs!
Germany
Drilling on Sundays is illegal!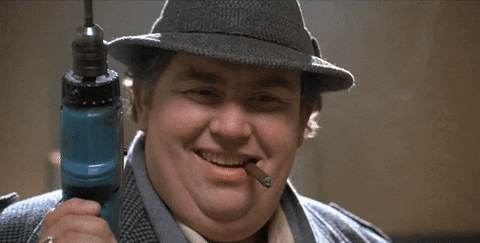 The powerhouse of European football, Germany (previously West Germany) has only once failed to qualify for the finals of either the UEFA European Championship or FIFA World Cup.
France
Turning a baguette upside down is unlucky.
A 1910 law in France forbids couples from kissing on train platforms to avoid delayed departures!
France is the only country apart from Germany and Spain to have won the UEFA European Championship more than once.
Spain
Spain is home to the world´s largest tomato fight: La Tomatina, celebrated every year in a village of Valencia.

They have won the last 2 Euros (2008 and 2012) and the FIFA world cup in 2010!
Sources:
http://ekladata.com/SfABFhCoFRGJMoyNDDf70lcpRNE.jpg – Big Ben Birds
http://sharetu.com/wp-content/uploads/2015/05/enhanced-buzz-20063-1364219513-0.jpg – Postage Stamp
https://www.flickr.com/photos/124075341@N03/14468038381 – Tomato Fight
http://beeehappy.eu/wp-content/uploads/2015/02/brussels-chocolate.jpg – Belgian chocolate
https://grondamorin.files.wordpress.com/2015/09/mount-etna-david-smith.jpg – mount etna
http://resources3.news.com.au/images/2013/01/02/1226546/511535-vladimir-putin.jpg – Russia beer putin
http://strangesounds.org/wp-content/uploads/2014/11/Kindlifresserbrunnen-Kindlifresser-Child-Eater.jpg – Bern eating babies
http://www.enetenglish.gr/resources/2013-05/rtr3bixb-thumb-large.jpg – train platform kissing
http://digitalspyuk.cdnds.net/14/32/1280×1636/gallery_schwarzenegger-1.jpg – Austria Arnie
http://blog.autoeurope.ca/wp-content/uploads/2015/03/5-must-see-game-of-thrones-shooting-locations-in-croatia-dubrovnik-auto-europe.jpg – Croatia GOT
http://girlsgottadrink.com/wp-content/uploads/2013/10/IMG_2630-e1382114634211.jpg – Czech Duff Beer
http://www.britainbyheart.com/wp-content/uploads/2012/10/ABBA_web.jpg – Sweden Abba
http://yourshot.nationalgeographic.com/u/ss/fQYSUbVfts-T7pS2VP2wnKyN8wxywmXtY0-FwsgxoQ23tc0lx8a-946bNVwo0Pfr-XbSy-NtBycdjkRxIynw/ – Romania
http://sacr3-files.s3-website-eu-west-1.amazonaws.com/_processed_/csm_DLJ%252012_09_e58e4f2ffc.jpg – Slovakia Caves
http://gotohungary.com/documents/13008/12857841/Gellert+Baths+Blue+_DSC5116_7_8Adjust.jpg/8066ea44-d6fa-4d8c-b78d-5b06d7a7376e?t=1415891273810 – hungary spa
https://s-media-cache-ak0.pinimg.com/736x/7e/14/01/7e1401dba4270e32eef8439e11191f02.jpg – turkey long word
https://s-media-cache-ak0.pinimg.com/736x/7b/99/88/7b998823f7c8c6028c39acf3965b3370.jpg – Irish pubs
http://theholidaze.com/images/countries/iceland/elves.jpg – elves Iceland
https://c2.staticflickr.com/8/7025/6537537729_5f6cd8ee68_b.jpg – wales sheep
https://artbeat046.files.wordpress.com/2014/08/cinema-closed.jpg – Ireland Cinema